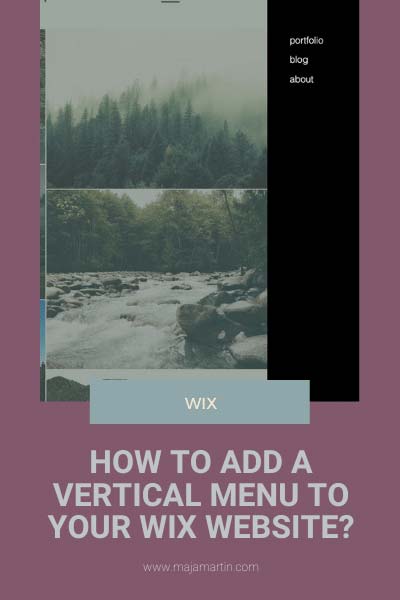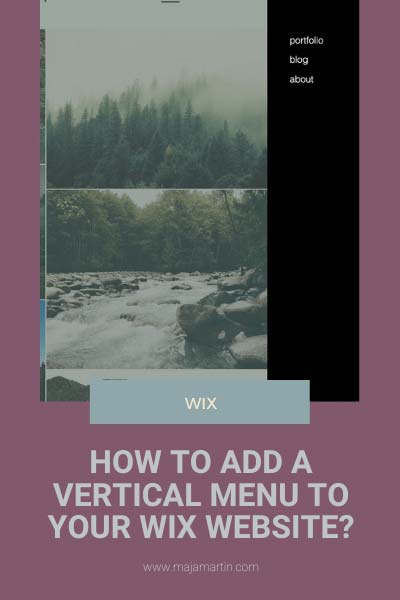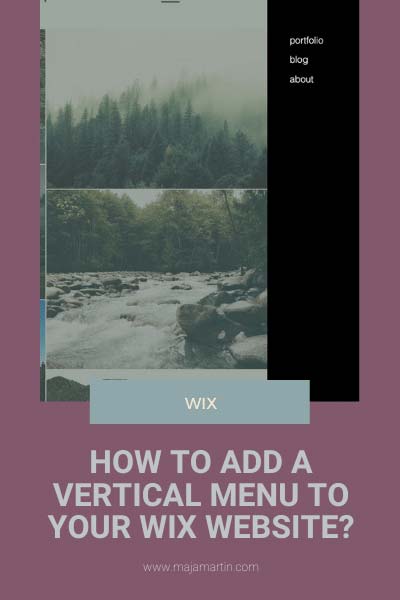 For the photographer template, I wanted to add a kind of creative twist to the website. Instead of sticking to the most common horizontal menu, I was looking for a vertical menu.
Because it makes a difference what kind of photographer the client is, the vertical menu allows adding as many menu items as needed. A portrait photographer may only need a portfolio and contact page, while a travel photographer may need to add the different countries travelled to as sub-items.
How can I add a vertical menu to WIX?
1.
Click on
Add +
from the left side of the Editor.
2. Click on Menu.
3. Click on Vertical Menus.
4. Click or drag your selected menu to add it to your website.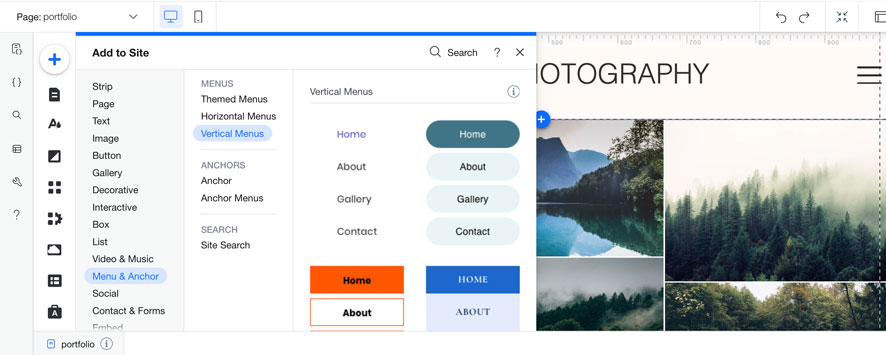 Customizing the Menu Design
Drag the menu to the desired position.
Click on the Layout Menu to adjust the text of each menu item. Should text be displayed on the left, in the middle or on the right side?
The Design Icon allows you to adjust the colours, shadows, opacity and borders.
An alternative to the vertical menu is to add a lightbox or a pop-up.
How do I add a Lightbox as a menu
You can skip the read and watch the video from WIX:
To create a vertical menu with a lightbox, delete your existing menu from your website.
Click + Add in the editor on the left, then Interactive. S
Select a Lightbox template from Welcome or Subscribe.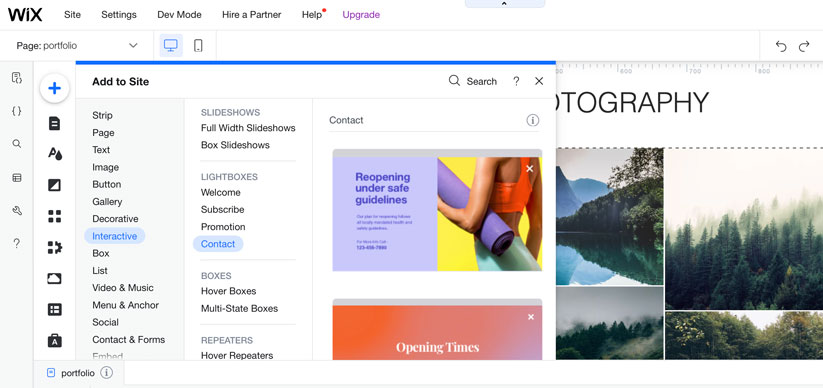 Customizing the Pop-up Menu Design
Click on Settings: Automatically display lightbox on pages set on "no". 
To be able to close the Lightbox keep the "X" and don't delete it.
Add a Vertical Menu to your Lightbox and adjust the design.
The Lightbox Layout allows you to position the Lightbox on the left or right side.
Customize the background with the Design Icon.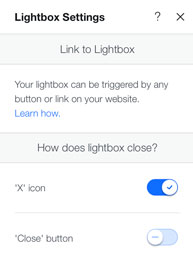 I hope you found this article helpful. Leave a comment below if you have further questions.