The WiX website template for photographers got a new look! It is now more creative and interactive.
1. Vertical navigation menu created with Lightbox
We changed the horizontal navigation menu to a vertical menu and created it with a Lightbox. Lightboxes appear on your website in a separate window and are therefore a great way to attract the attention of your visitors. The Lightbox is customisable, elements can be added or removed, and even Call to Action buttons can be added.
The Lightbox can be closed or opened by clicking on the "X" or the hamburger menu.
The new navigation menu makes your site more interactive, which is valuable if you like to keep your visitors longer on your site.
The greenish background of the Lightbox can be adapted to the colour scheme of your photos or your company colours at any time also the typography. Additional pages and their links can also easily be added.
2. Show your portfolio in three rows
The Wix Pro Gallery shows now three images in a row instead of two.
That allows you to present even more photos on the first page.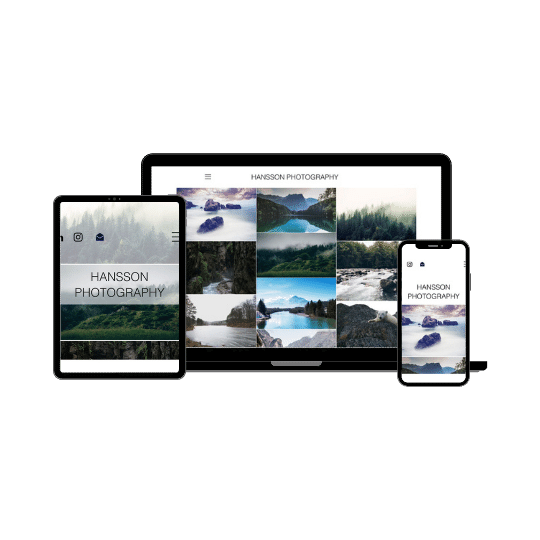 Explore the website to find out more about the features, installation and how it works. We hope you'll love the new site as much as I do!