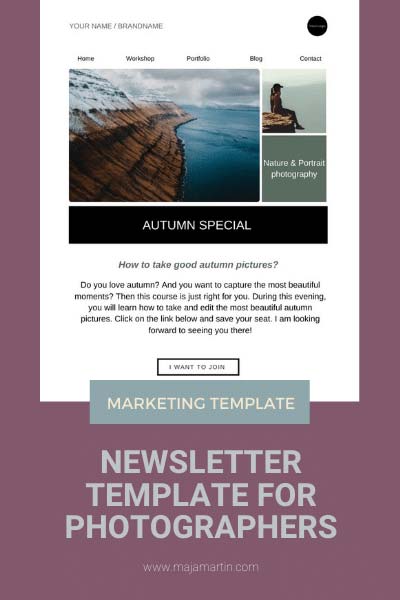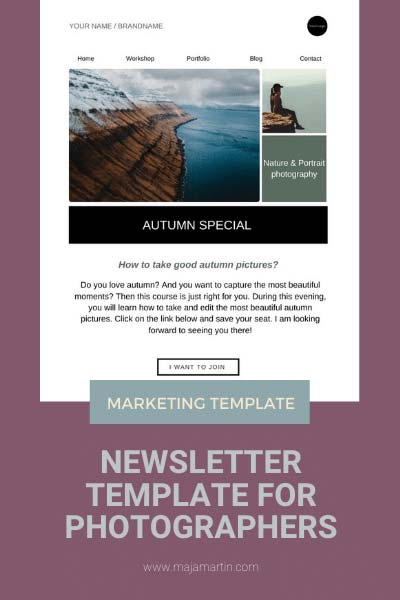 The newsletter template for photographers is ready.
What makes a great newsletter?
A newletter is a visuel product. I prefer to read a beautifully designed newsletter instead of black text on a white background.
Keep it simple. Your newsletter is a great tool if you achieve your goals, such as selling your products and services, building a relationship with your customers and gaining more subscribers.
what should be included in a newsletter?
Every good newsletter starts with design.
Add headers to make it easy to navigate and to create attention

Keep it simple. Add lots of white space, your brand colours and typography.

Add your logo 

Add Images that relate to your content

Structure your layout 

Add useful resources.

Newsletters are a perfect tool to promote your offerings, new products, courses or news.

Add call to action buttons

Add your company name and social media buttons to make it easy for customers to engage and follow you.
Canva newsletter template for photographers