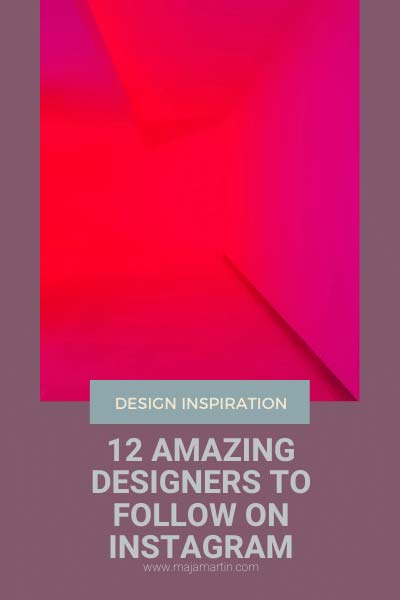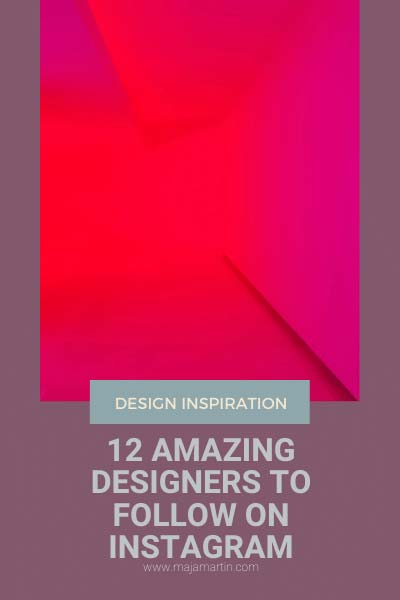 Instagram is no longer just the social platform for sharing pictures but actually a tool to find inspiration in your area of interest and on the other hand to share your portfolio and creative work and connect with people with the same interests from all over the world.
Here's the list of Instagram designers that I think will bring inspiration, fun and drama into your feed.
Aykut Aydoğdu is a designer who specializes in Fine Art. His work is a pairing of surrealism and the daily dilemmas of life. Check out his Instagram if you like some kind of drama in your feed.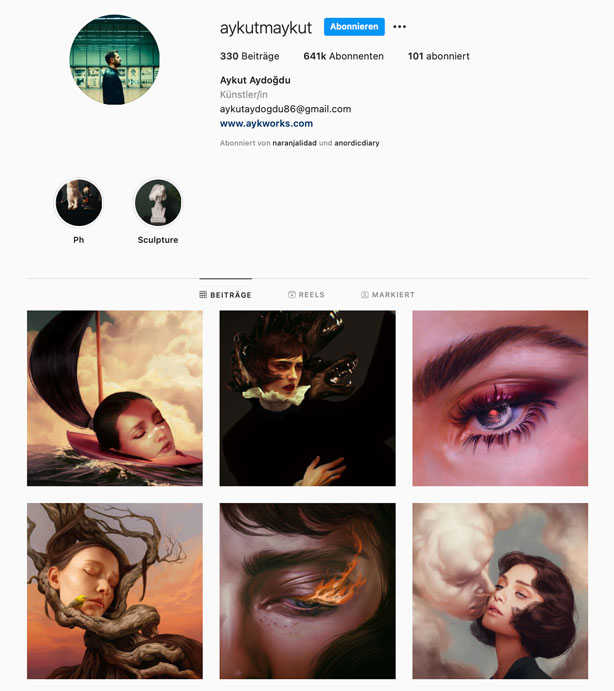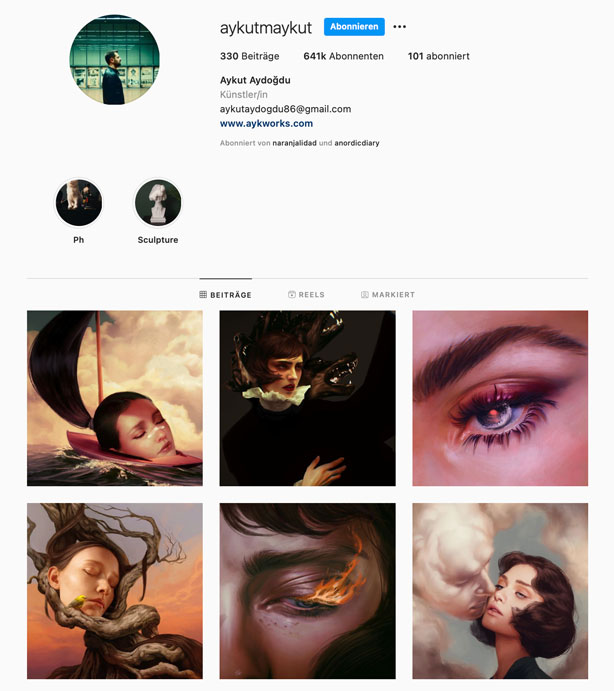 Terry Runyan is a visual artist and creative encourager and loves cats. That you can see in her daily work. Terry is active on Skillshare and Youtube and is a real inspiration for creatives.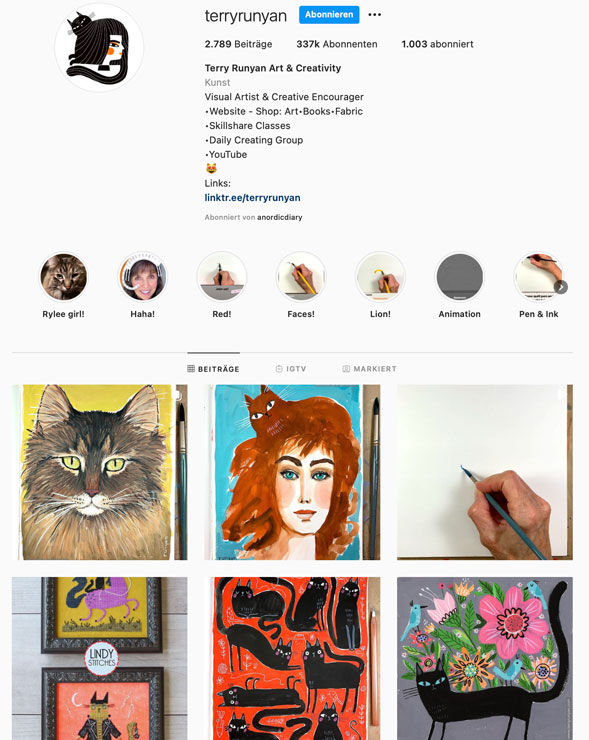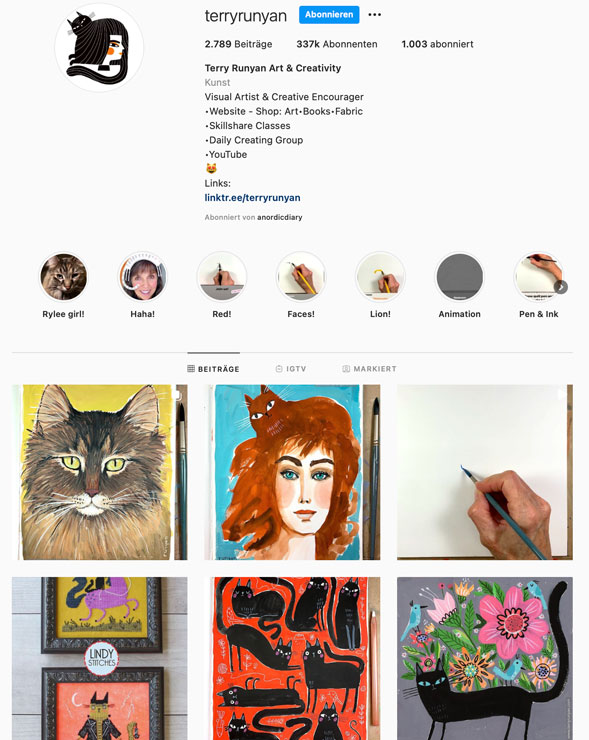 Dinara Mirtalipova is a self-taught illustrator and designer. Her work is influenced by Russian folklore. Her feed is an explosion of colours and detail-focused patterns – and I am sure you will love it!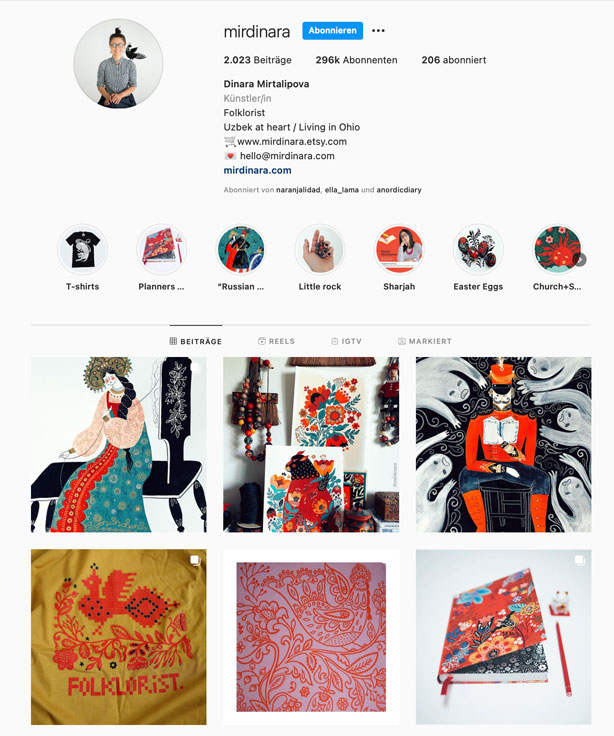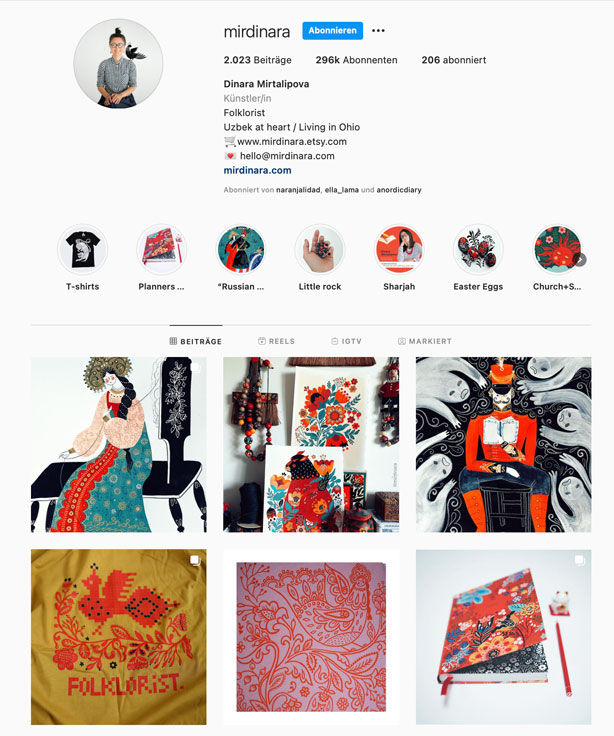 Jessica Walsh launched her own studio &Walsh in 2019 after working together with Stefan Sagmeister at Sagmeister & Walsh. Her Instagram is an inspiration. She describes her creative philosophy at foldmagazine.com like this: "I want people who view my work to experience or feel something, whether it makes them think, brings them joy or offers them inspiration. I always aim to create functional work that achieves our clients' goals."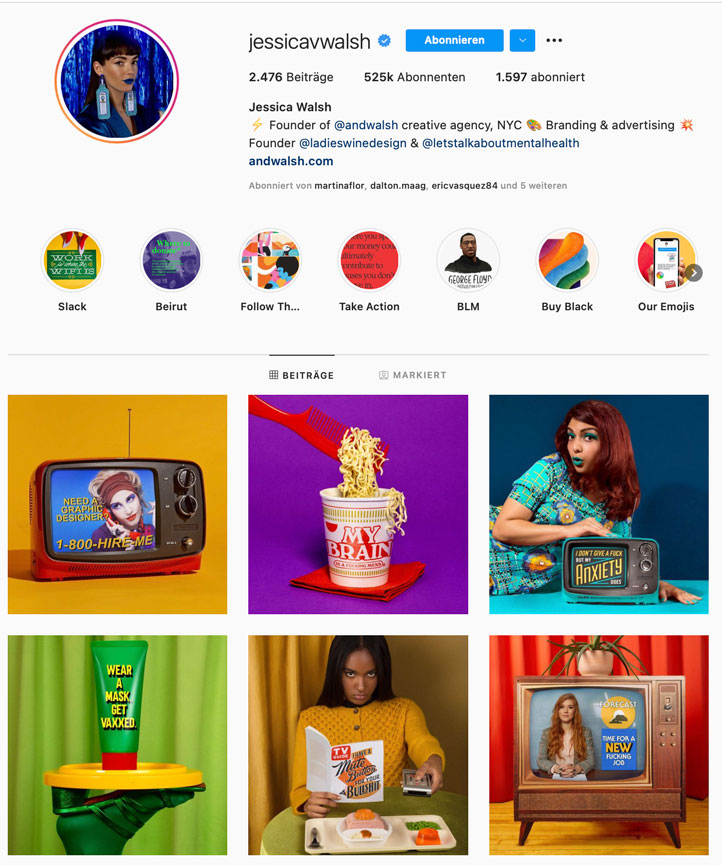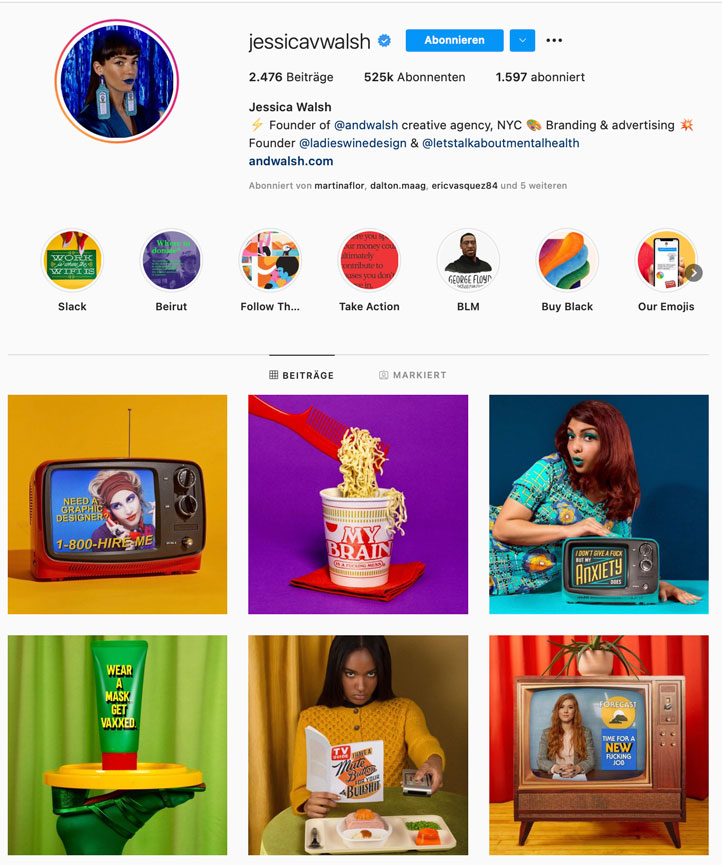 Matt Crumb is Time's Top 50 Artists and captures people, places, and things in a colourful way. He inspires thousands to create their candy-coloured photos that you can follow @candyminimal.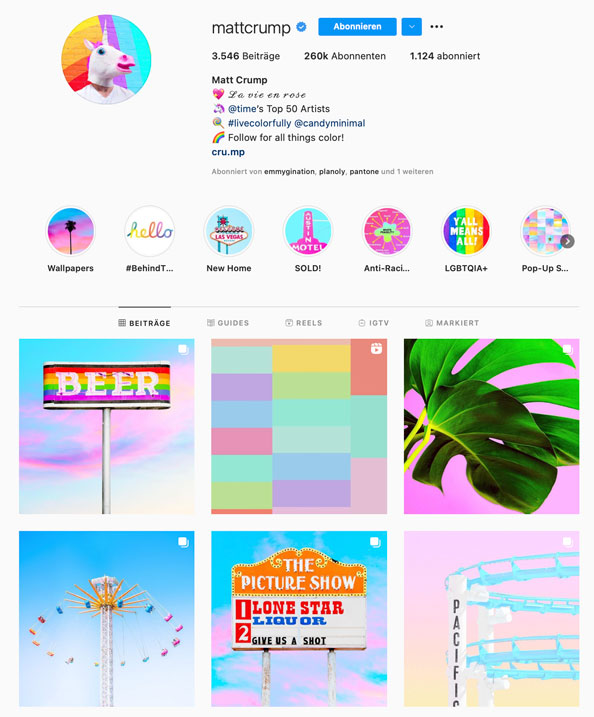 Beatriz is an illustrator based in Madrid. Her focus is illustrating portraits in combination with nature and colours.
You might recognize some of her work because her clients range from Vogue, Oysho, Adobe, Huawei, Lenovo, Hyundai, Editorial Planeta to Danone and more.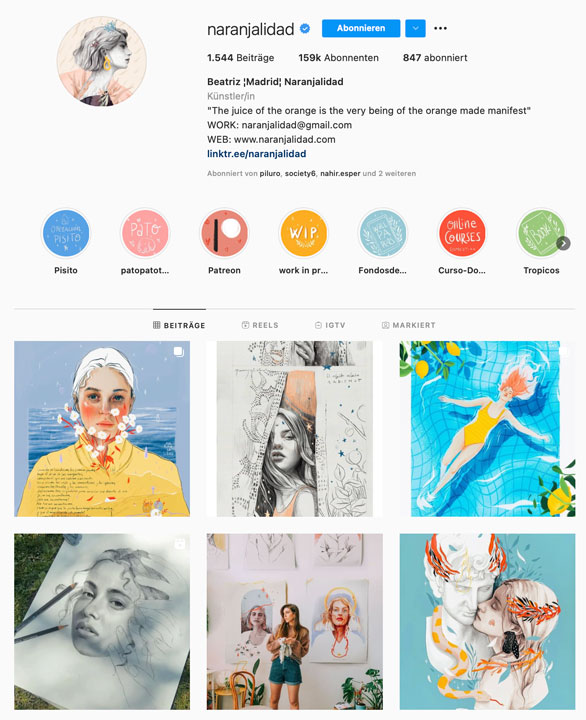 Alisha Cohan is a photographer, stylist and creative director. Her service includes photography, live videos and stop motion animation cleanly and creatively. If you like colours and videos that can give your feed a fresh feeling – check out Alisha's feed.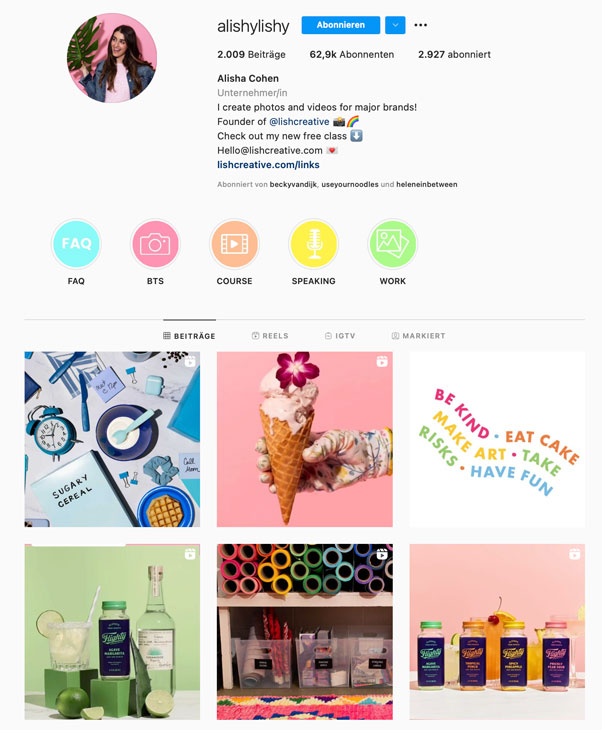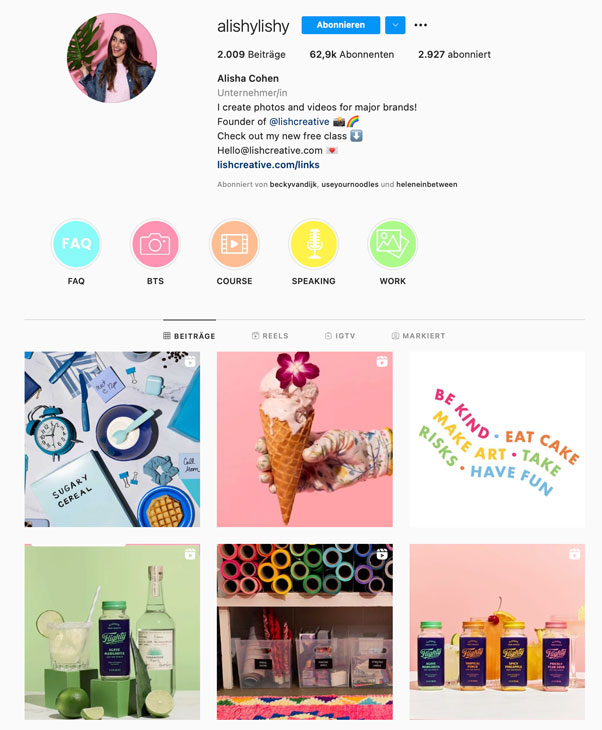 I was fascinated by Kate Pellerin's illustrations from the minute I found her on Instagram. She is specialized in picture book illustrations – if you want to learn more about it, you can join her mentorship.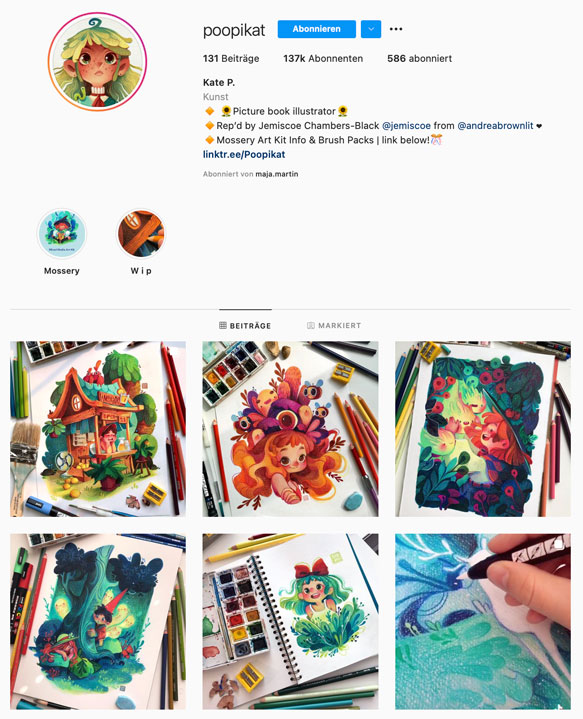 Martina Flor is a Dutch Letting Artist, Author and Educator. I saw her works the first time when I followed an online course here in Denmark with her. Check her feed if you love lettering – you will not be disappointed.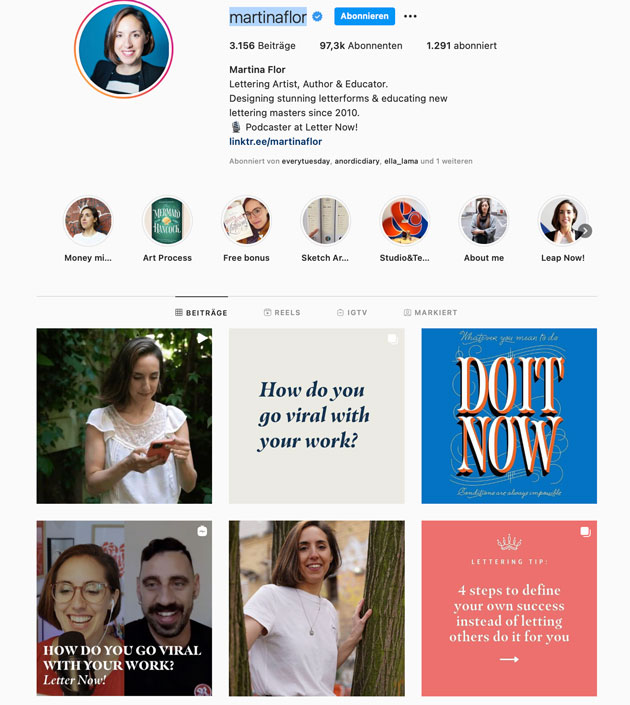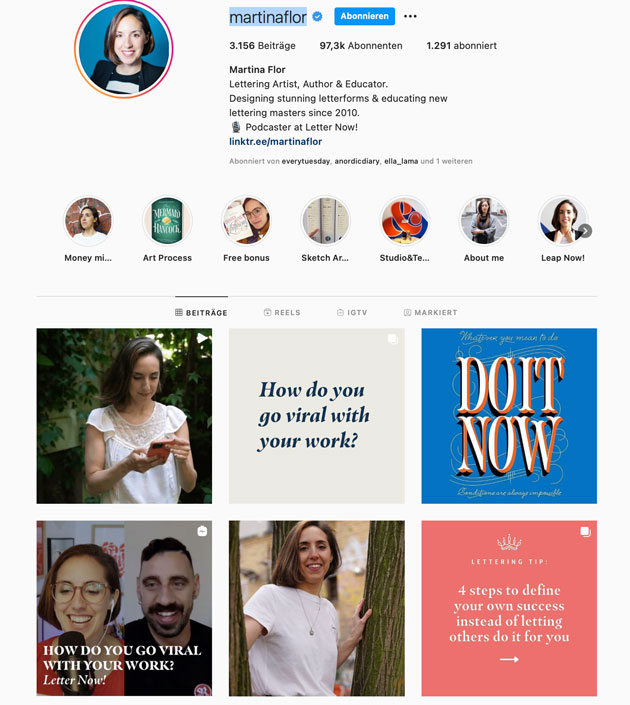 Amy Blackwells Instagram feed is full of patterns, colours and gives your feed a feeling of happiness. Amy is an illustrator, painter and doodler.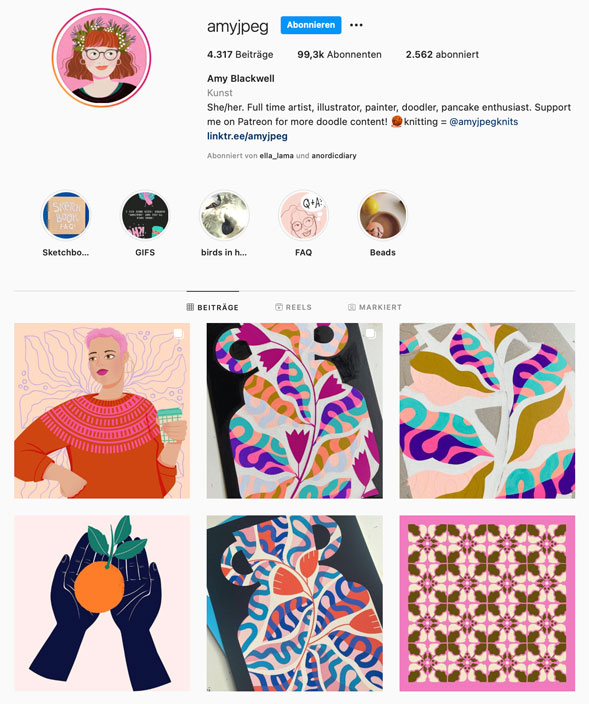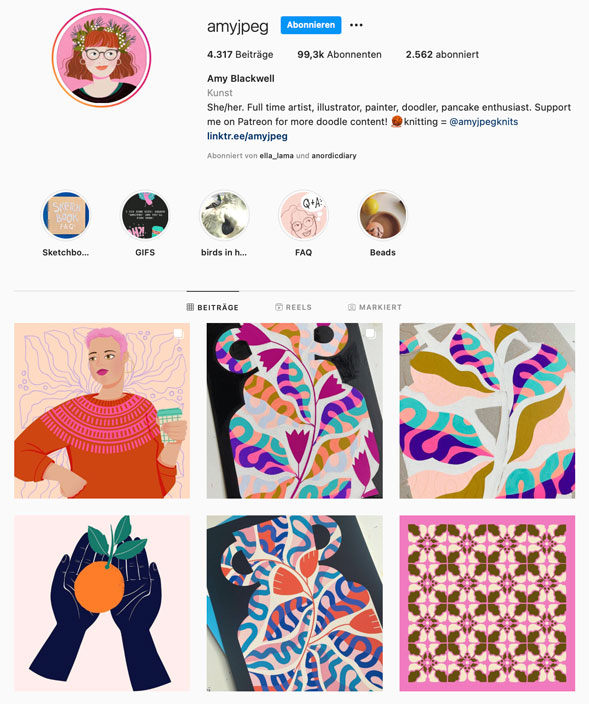 Ella Lama lives in Manila, Philippines. She works as an illustrator and letterer, most of her time with Photoshop and Procreate. With a feed full of colour and dynamic designs, her Instagram is to keep your eye on.