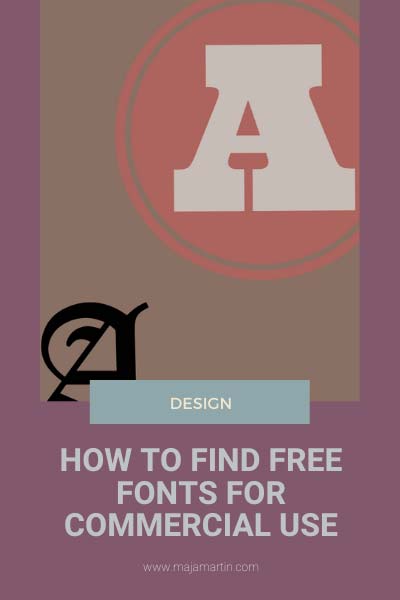 I recently had a customer who had a beautiful logo created by a freelance graphic designer. She then needed a website and flyer to go with it. The lettering was "free for personal use".
What does "free for personal use" mean? In short: the font may not be used for commercial purposes. The font licenses often differ slightly – depending on the designer. Nevertheless, it is advisable to read the licenses carefully before using the fonts.
Do I need a license to use fonts?
The short answer is: YES.
Because although this is your project, you are only allowed to use fonts for private use to a limited extent.
For example, Canva allows the use of private fonts to create T-shirts or other print-on-demand products. However, the use of the fonts in logos and on websites is not permitted.
Therefore: If the use of the font is not clearly stated when it comes to your branding, logo or website, ask the designer if you are allowed to use the font commercially. Commercial licenses can often be acquired for little money. The alternative is to use free fonts that can also be used commercially or create your own font.
Where can I find fonts for commercial use?
Google Fonts is my first place to go. Google Fonts are commercially viable and also work well for any web project.
Creative Market provides new designs, fonts, posters, and much more for free download every Monday. Find "Free Goods" in the footer. But again, read through the licenses to make sure that your favourite font is for commercial use.
Creative Market is furthermore a good place for purchasing beautiful fonts for a manageable price.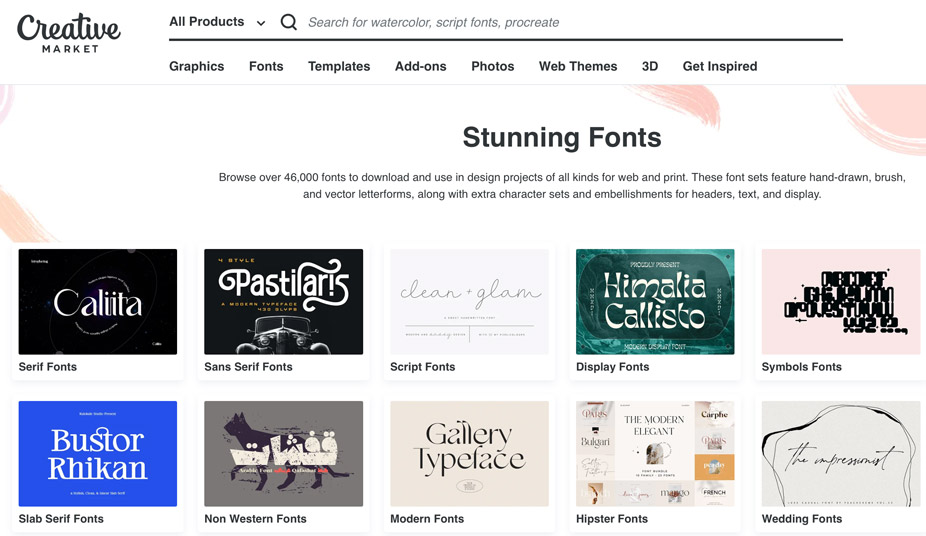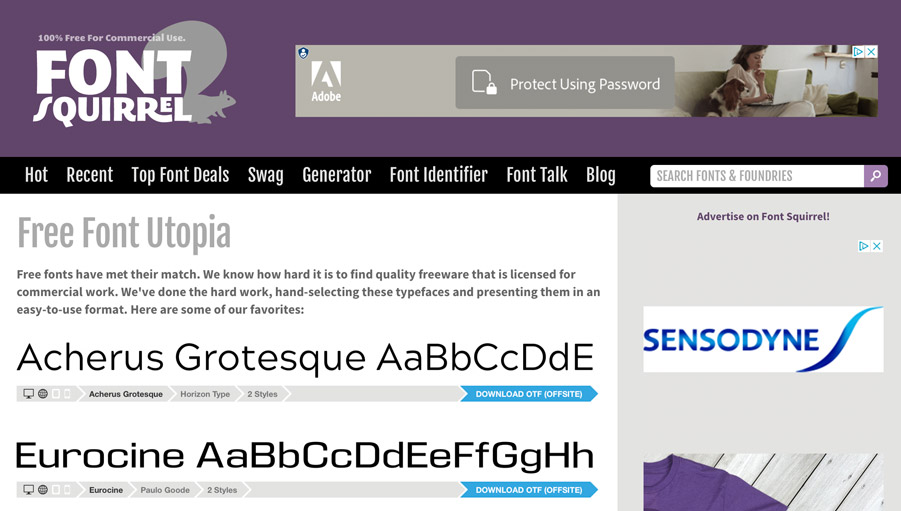 At Font Fabric you will find the category "Free Fonts" in the footer. You often get the free fonts with a "simple licensing", which is often sufficient for freelancers, self-employed or small companies, and can be used for websites and logos.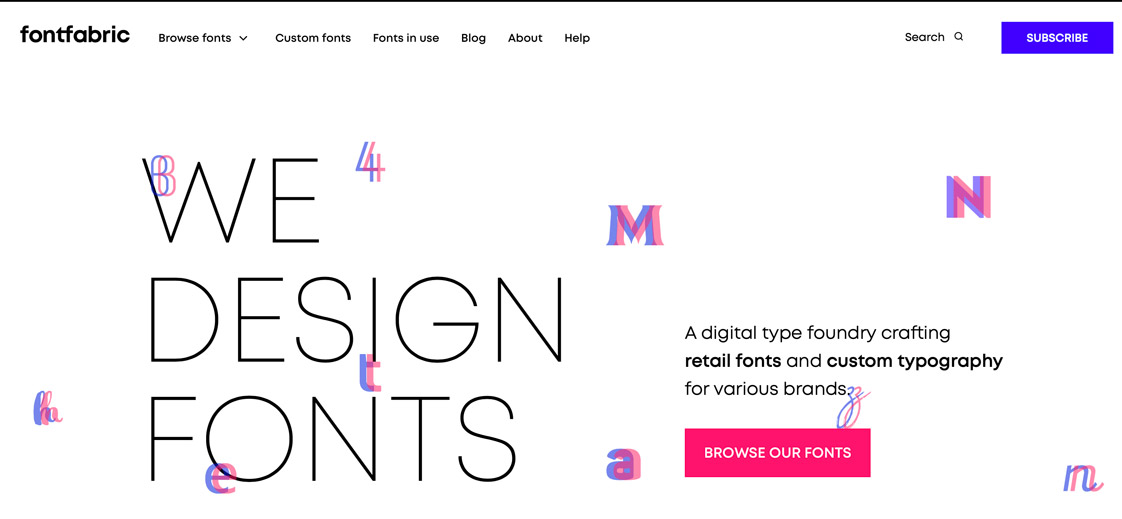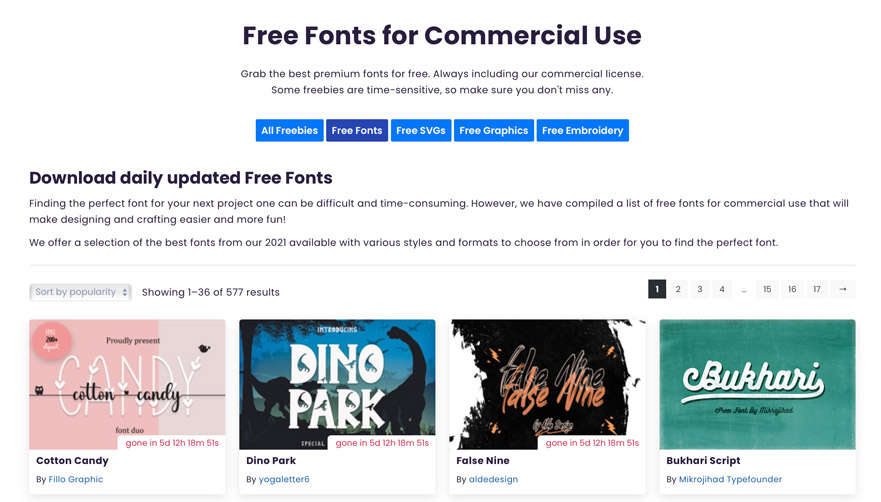 This link to the Canva site contains 50 fonts that are free for commercial use and that you can use for your projects.
Befonts is for sure a page that I have to take a closer look at. Befonts offers quite unusual fonts for commercial use.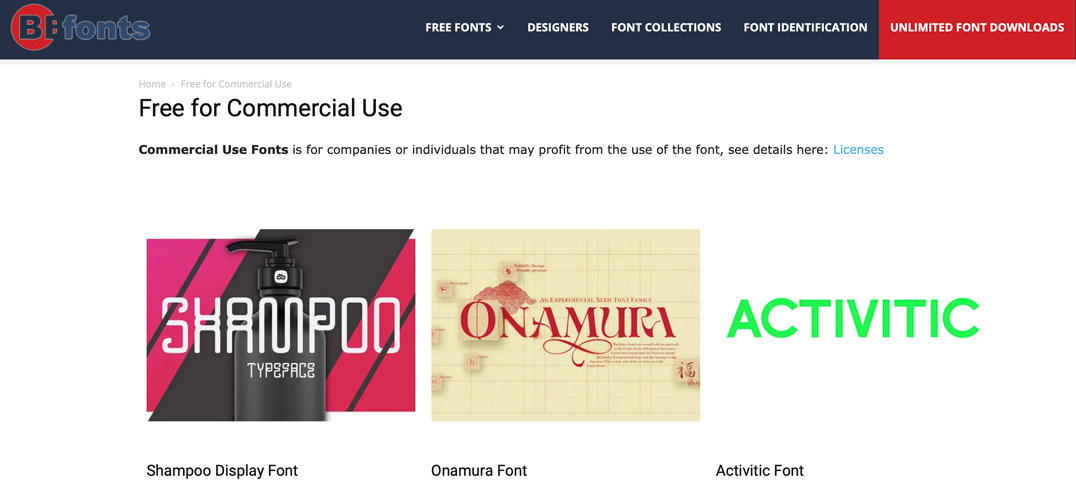 What I particularly like about Fontbundles? The selection and clarity of the page.
Behance is a product from Adobe to dicover creative work. Also here designers provide free fonts for commercial use.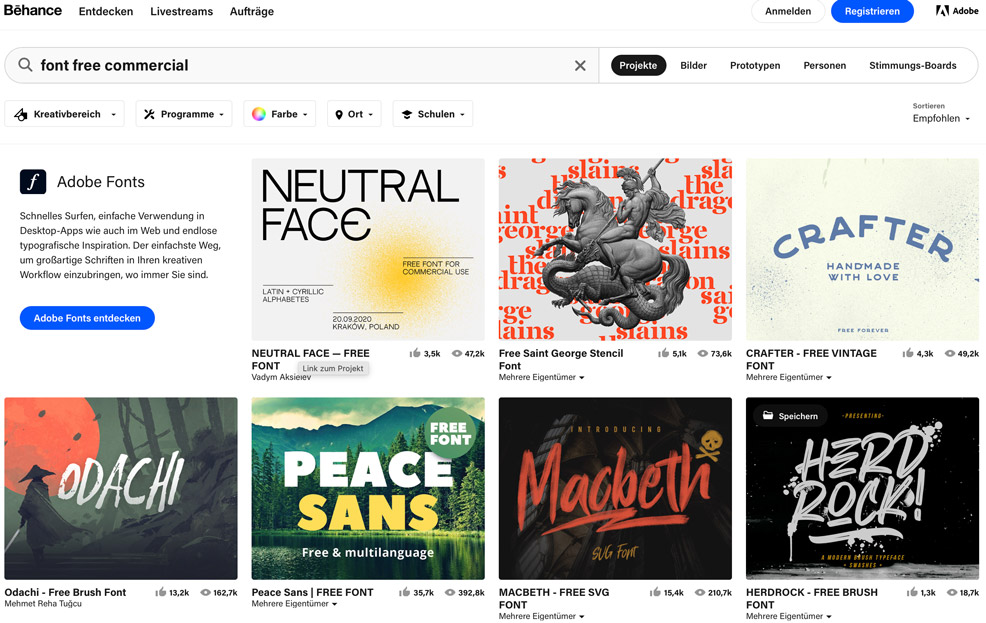 Dribble is used for self-promotion for creatives and digital designers and is a portfolio platform. Still a good place to go to look for fonts.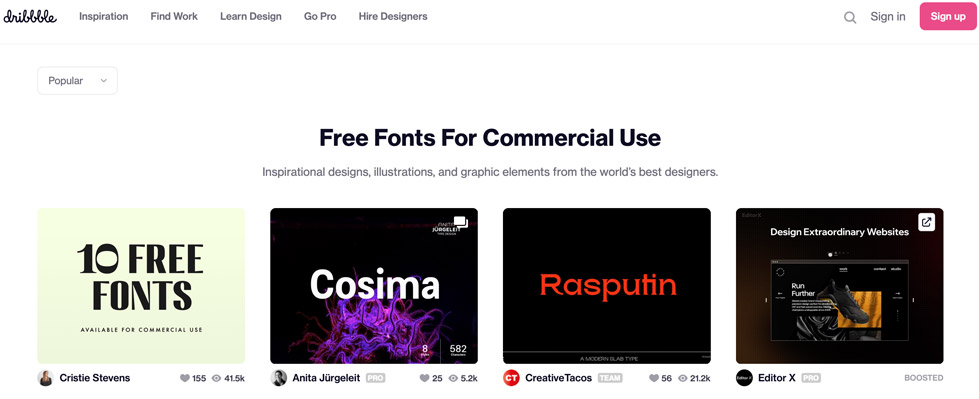 With 1001 fonts, the download is simple and easy. The fonts, available for commercial use, can be found in the navigation under "Special – Free Fonts for commercial use".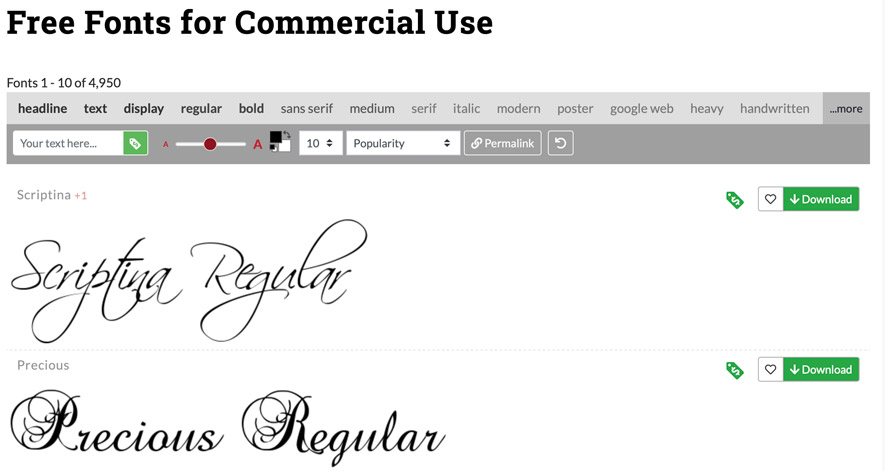 At Fonts Space you will find over 82,000+ free fonts (as of 08/2021).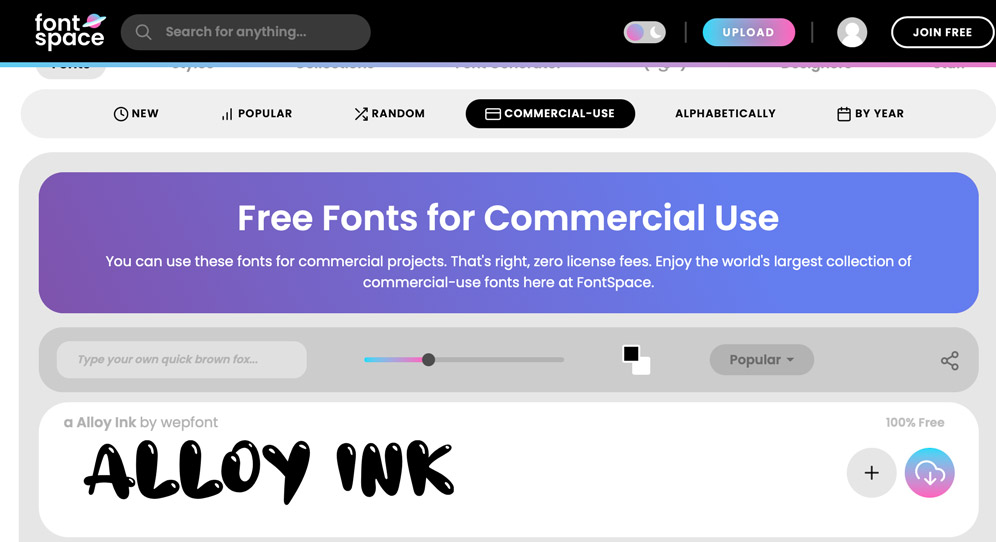 At Fonts Space you will find over 82,000+ free fonts (as of 08/2021).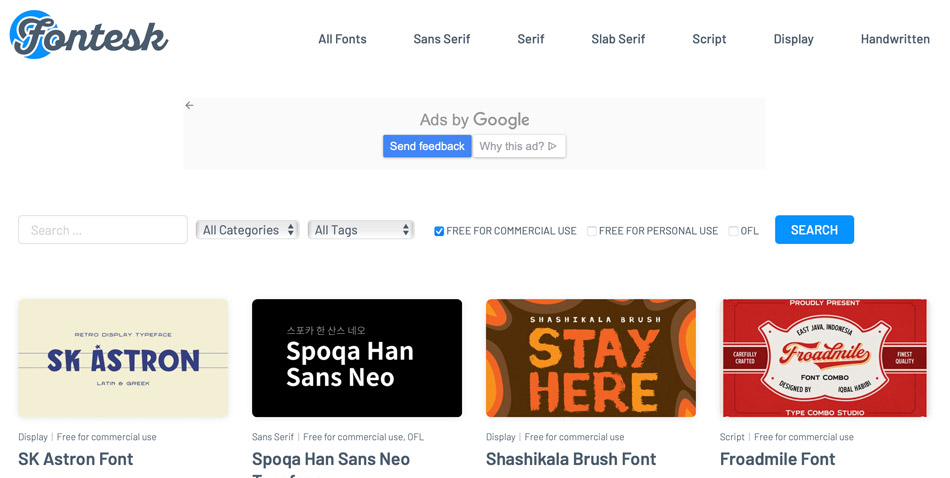 If you are looking for information on how to combine fonts, I can recommend the blog post from 99Designs. In this blog post, you will find 20 free font tools for typeface pairing.
Download and install fonts
Now it's just a matter of finding the right font, downloading and installing it.
And as I said, always pay attention to the details of the licenses as a precaution. If anything is unclear, sent a message to the font designer.