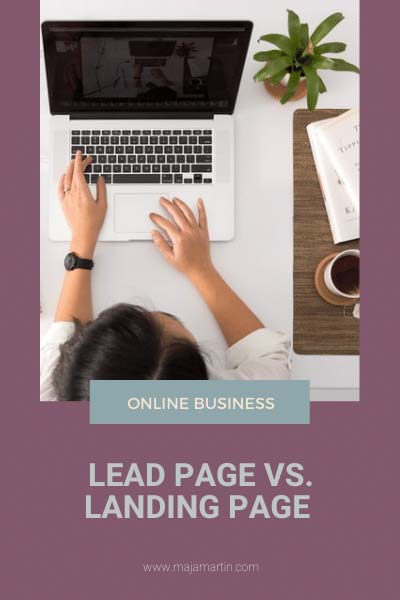 I recently got more and more questions about lead pages and landing pages. The differences between these two pages are few because both pages are landing pages, but you can use a landing page to generate leads. That's when we talk about lead pages.
Lead generation landing pages
The purpose of a lead generation landing page is to persuade the visitor, which means that you want to transform traffic into leads and leads into customers. 
A lead page is a standalone page and created with the intention of promoting a single offer. 
When do I use lead pages?
You can use lead pages for example for
Newsletter subscriptions 

Freebies

Giveaways

Sales pages

Black Friday promotions

Donation page
 The goal is to capture the name and email address of your potential customer. Navigation links are turned off on this page to create focus on your Call-To-Action button.
If the whole topic seems too confusing for you, you can use the professional site builder tool Leadpages. With Leadpages you can create your lead page quickly and easily. However, Leadpages is not cheap and starts at $37 per month for one site.
What is a landing page?
While a lead page is more about helping you convert your web traffic into leads and customer sales, the landing page has the purpose of informing the visitor and empowering them to click further. The website serves to induce the user to perform a targeted action.
 The visitor often lands on your landing page through links from social media, advertising links or search engines.
What should be included on a landing page?
Logo

Headline

Call-To-Action buttons

What are you offering?

What's in for your audience?

Testimonials

Repeat your Call-To-Action button at the end of the page
 If you want to grow your audience lead pages can definitely help you with that and are almost indispensable. If you have any questions about lead pages please let me know in the comments below!