As a food blogger, a media kit is an essential tool that can help you showcase your brand and establish your credibility as a content creator.
Media Kit Template For Blogger 
Here are some reasons why you need a media kit as a food blogger:
Professionalism: A media kit helps you present your brand in a professional manner. It shows that you take your blog seriously and are dedicated to creating high-quality content.
Collaboration: If you want to collaborate with other brands or businesses, a media kit can provide them with the information they need to decide whether or not to work with you.
Statistics: A media kit includes statistics such as your blog's traffic, engagement rates, and social media following. This data can be useful for brands to determine the potential reach and impact of your content.
Brand identity: Your media kit can showcase your brand's unique identity, including your mission, values, and aesthetic. This can help you stand out from other food bloggers and attract collaborations with brands that share your values.
Efficiency: Having a media kit can save time and effort when reaching out to potential collaborators. You can simply send them your media kit, which contains all the relevant information they need, rather than having to provide it separately.
Overall, a media kit is an effective way to showcase your brand and establish your credibility as a food blogger. It can help you attract collaborations with brands and businesses that align with your values, increase your reach and engagement, and ultimately grow your blog.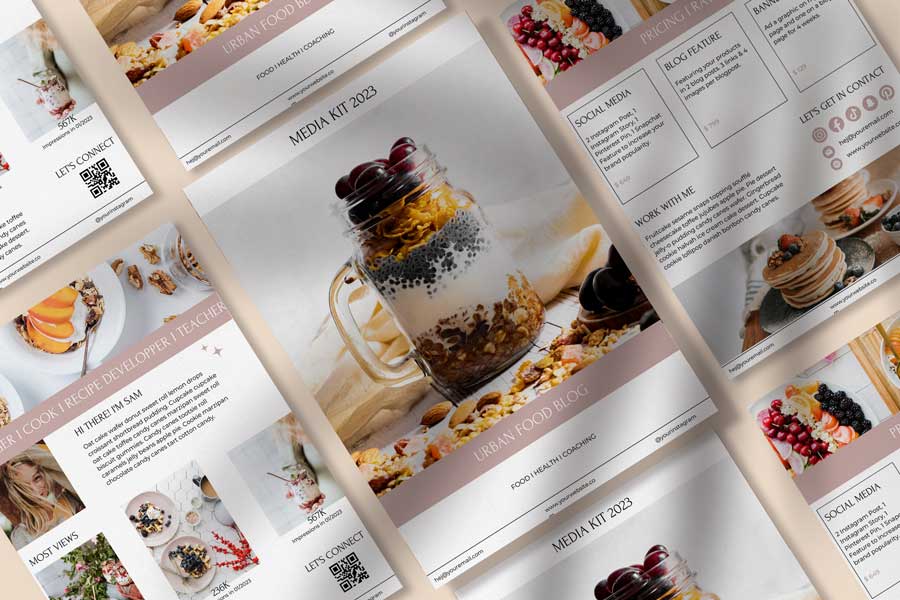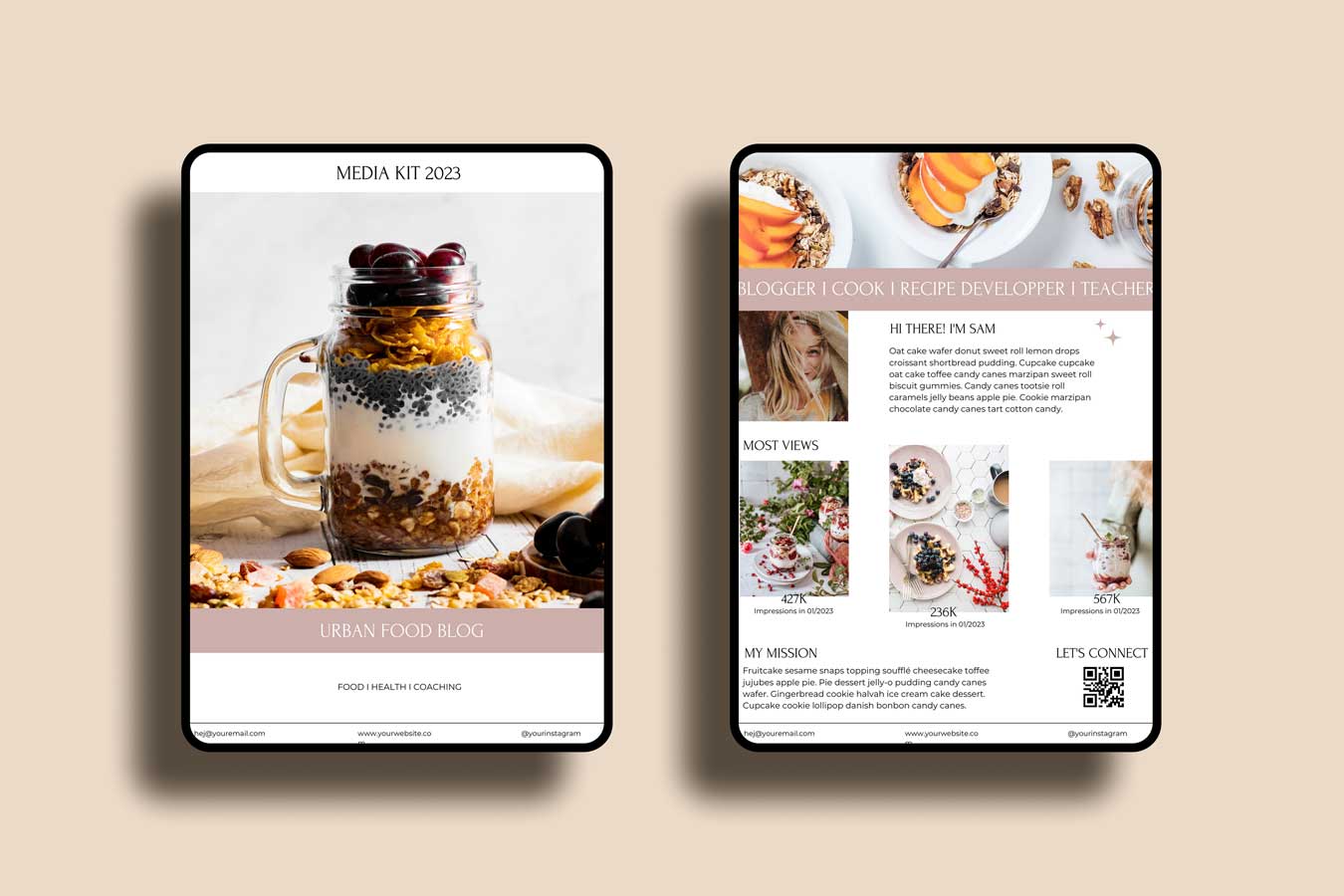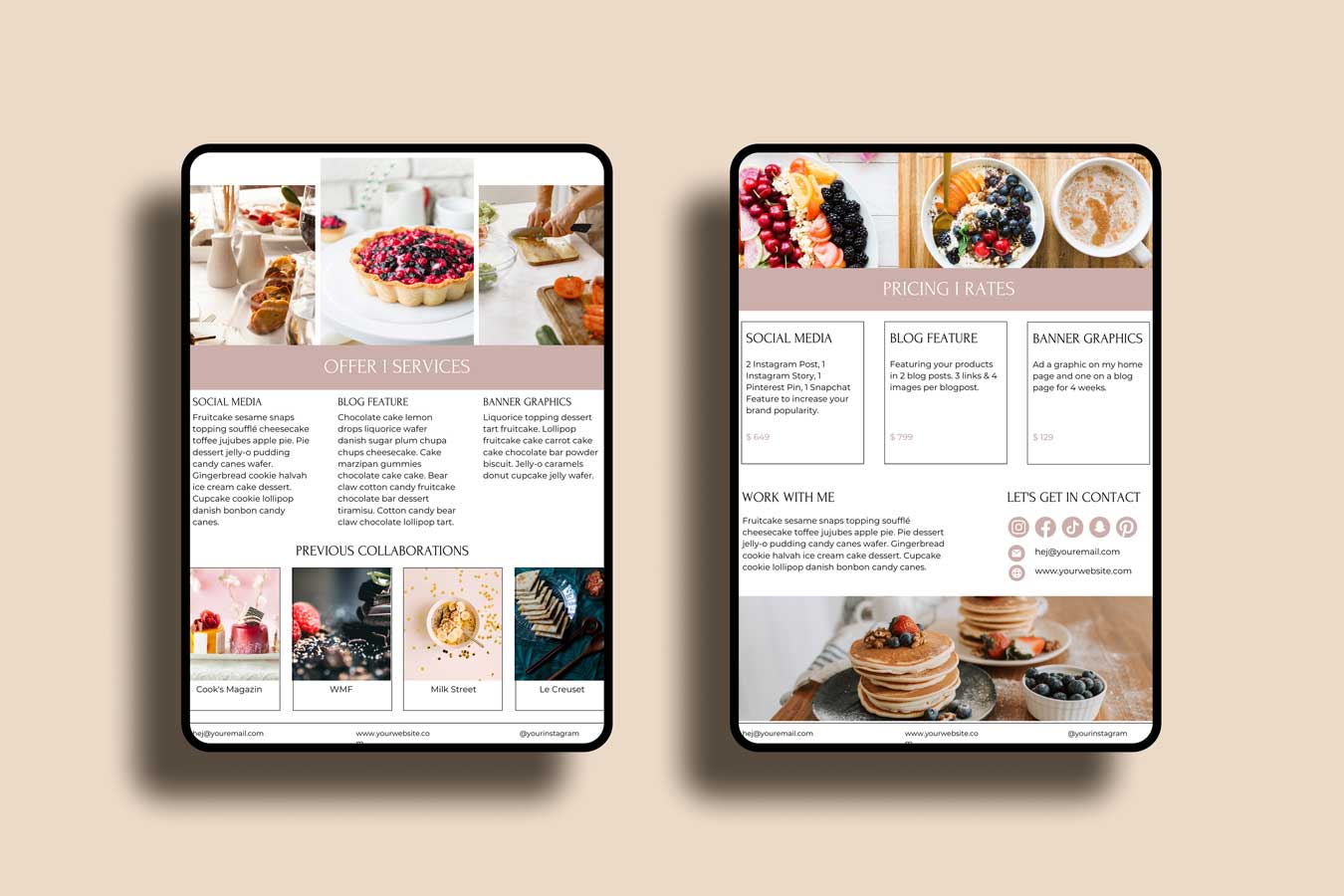 Written by Maja Martin
Maja is a web designer based in Denmark with clients from all over the world. She prefers to work with Wix and WordPress and shares her knowledge on her blog. Are you interested in working with her? She would be thrilled to meet you at Zoom for a cup of coffee!