GRAB YOUR WEBSITE WORKBOOK FOR 0€!
Everything you need to know to plan your new website!
Do you want to start creating your website? Then I am happy to help! Download this Canva workbook packed with practical tips to plan your website professionally website – in just ONE day!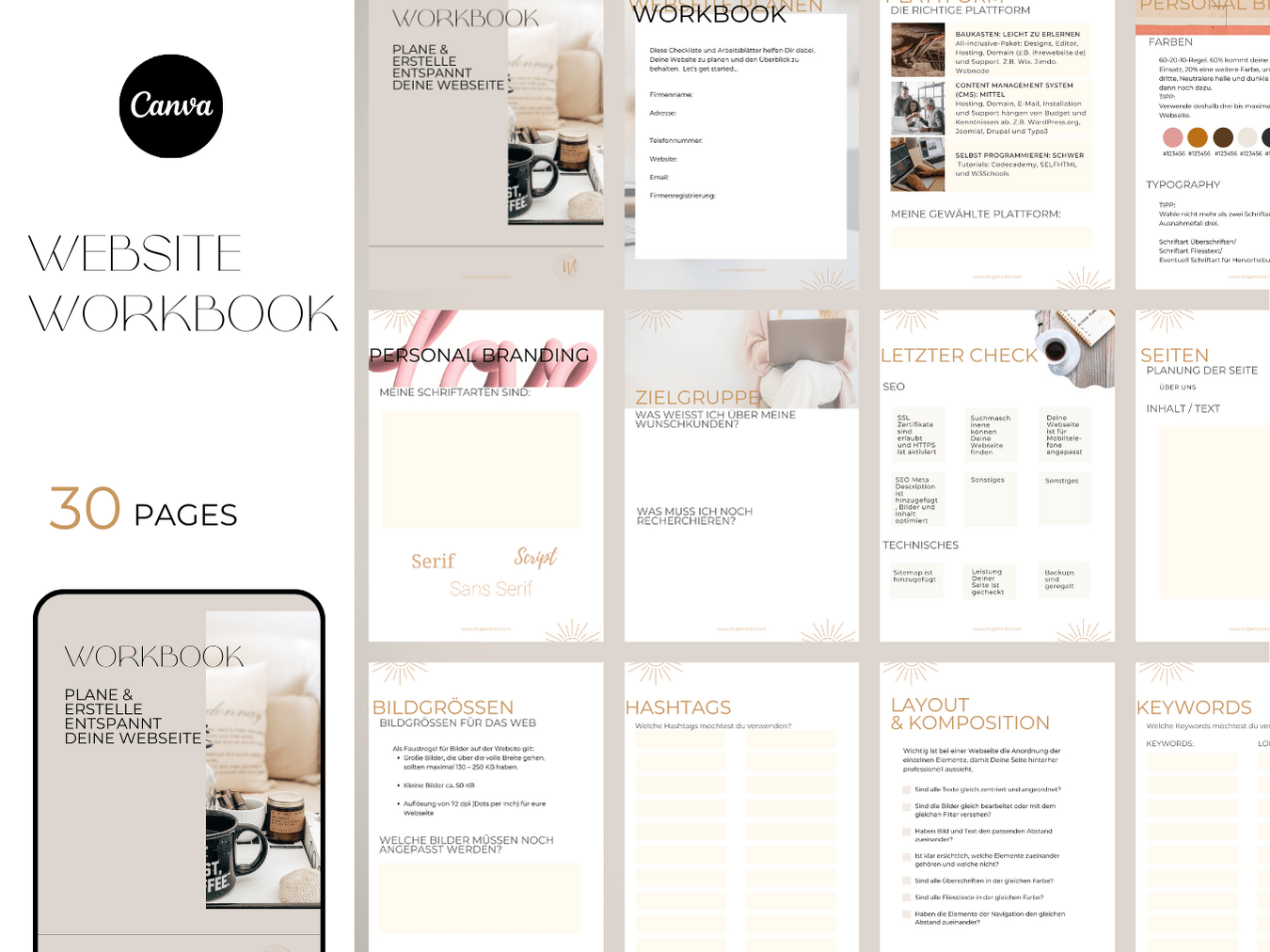 This template will help you
Get a general overview of planning your website
Create an overview of your expenses
Create your unique selling proposition
Plan your branding/visual design
Get a checklist of your website elements
GRAB THIS WEBSITE WORKBOOK FOR 0€!
This workbook is perfect for you if you want to build your website but don't know where to start.