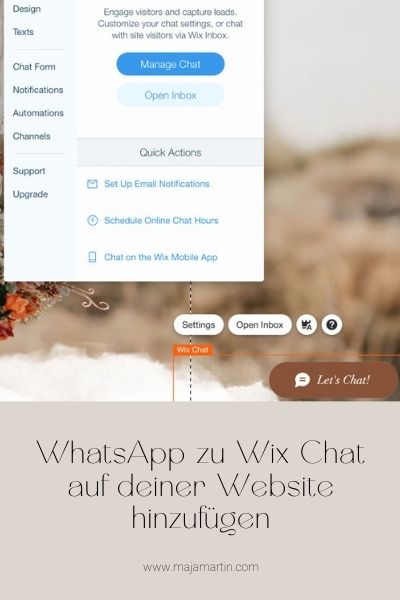 Adding a chatbot to your website gives you the advantage of communicating with your customers both in real time and quickly and effectively. Learn how to set your Wix Chat to receive messages directly in WhatsApp.
You will find the Wix Chat in the bottom right corner of your website. With the small chat box you can both welcome your visitors and start a chat. You can customise the chat box to your branding and set chat times. Unfortunately, you cannot set detailed chat times in the free version.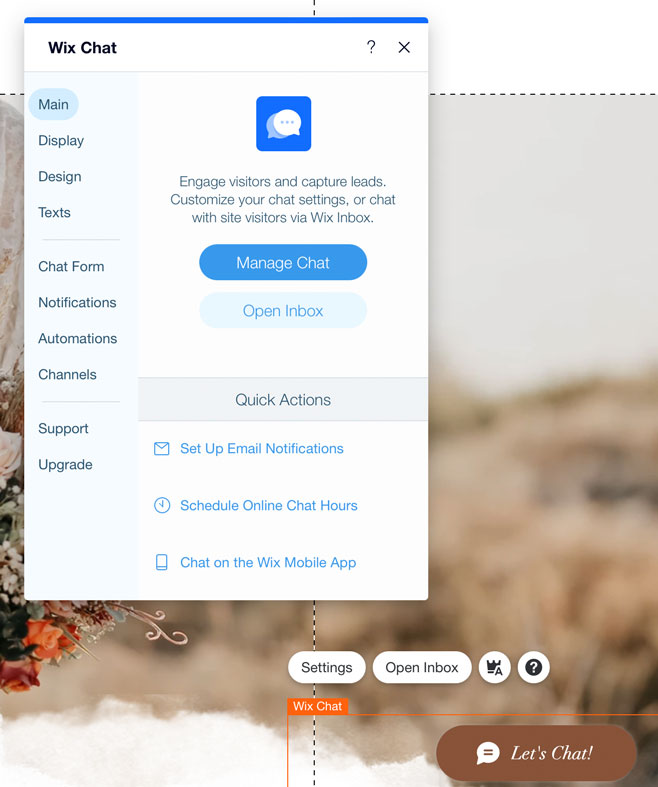 Customise the appearance of your chat
To ensure a consistent design on your website, the chat can be adapted to your branding under SETTINGS.
Under DESIGN, the fonts and colours can be set and changed.
To change the headline of the chatbot or to enter an offline message, go to TEXT.
WhatsApp can be added to the free version of Wix Chat. Adding the messenger is planned, but unfortunately not yet supported at the moment. To do this, go to CHANNELS – MANAGE CHANNELS in the settings. This will open the settings of your Wix Dashboard. This page can also be reached directly via the DASHBOARD-COMMUNICATIONS-CHAT. Here, however, you have to switch from the GENERAL tab to the CHANNELS tab..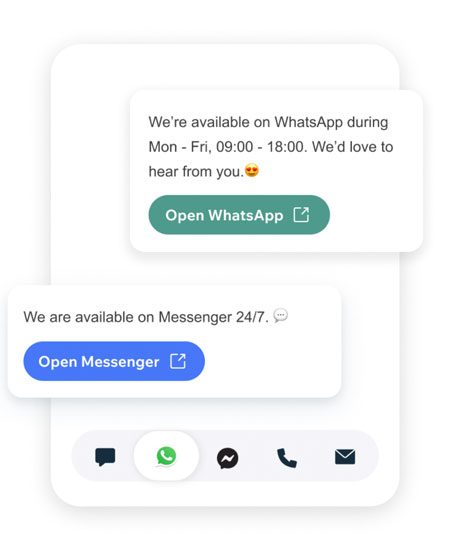 WhatsApp can be activated in the dashboard and the respective phone number can be added.

To set the exact chat times, you need to update to the Ascend plan. Alternatively, you can leave a message under "Texts".
You rather watch videos – watch the short tutorial to the blogpost on YouTube:
You may also like reading: